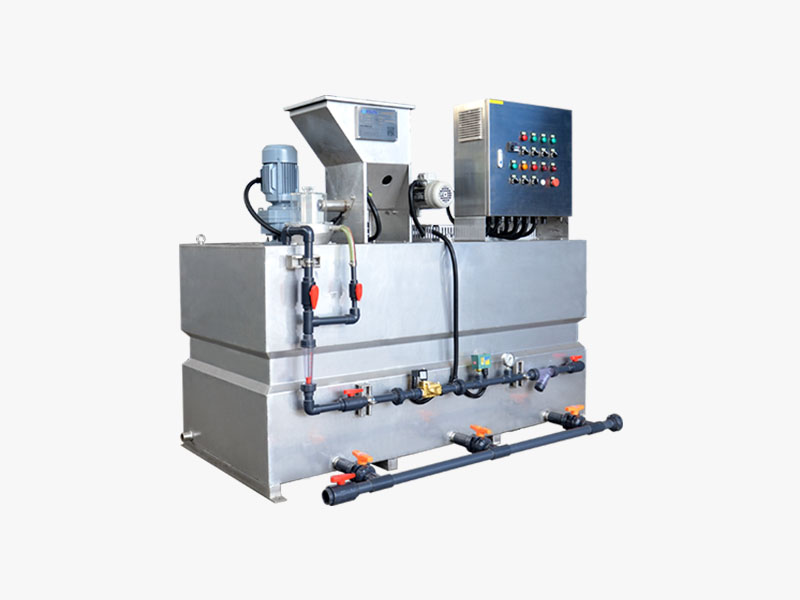 Introduction
PAM automatic polymer preparation unit is an integrated equipment that prepares PAM powder into 0.05~0.2% concentration PAM solution continuously.
It could be applied for PAM preparation and dosage. The users need to put powder into feeder directly, and the powder will be dissolved, diluted, aged and dosedd automatically. No manual operation in the whole process.
PAM powder enters into mixing chamber by feeder unit, mixed with water and enters into solution chamber. Then the mixing solution will become uniform concentration, finally enters into storage chamber and dosed by metering pump.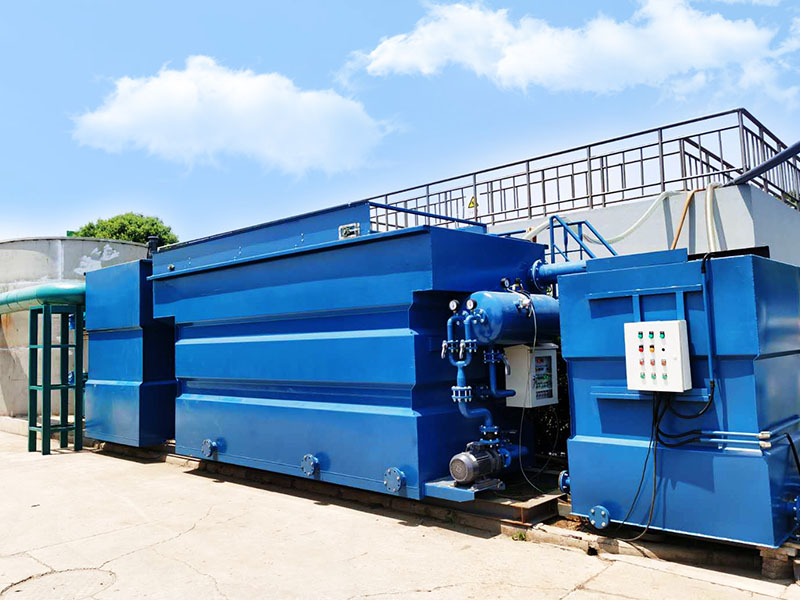 ● Automatic and continuous operation
● Variable solution concentration
● Small footprint and great capacity
● Material: Stainless steel, PP or mild steel with coating
Model

Capacity

Volume

Ripening
time

Power(KW)

Dimension(M)

Pipe Connection(DN)
GB/JIS/ANSL

(m3/h)

(m3)

(min)

Feeding
Motor

Mixer

L

W/W2

H/H2

Inlet

Outlet

Discharge

PL3-500

~500

700

50

0.18

0.2*3

1.65

1.04/0.65

1.44/0.8

DN25

DN32

DN32

PL3-1000

~1000

1200

50

0.18

0.4*3

1.86

1.25/0.86

1.54/0.91

DN25

DN32

DN32

PL3-1500

~1500

1800

50

0.18

0.4*3

2.1

1.30/1.00

1.84/1.05

DN25

DN32

DN32

PL3-2000

~2000

2600

50

0.18

0.4*3

2.4

1.50/1.1

1.94/1.1

DN25

DN32

DN32

PL3-3000

~3000

3800

50

0.18

0.4*3

3.2

1.6/1.2

1.94/1.1

DN25

DN40

DN40

PL3-4000

~4000

5000

50

0.18

0.75*3

3.6

1.6/1.2

2.24/1.3

DN32

DN40

DN40

PL3-5000

~5000

6000

50

0.18

0.75*3

4.0

1.8/1.3

2.34/1.4

DN32

DN40

DN40

PL3-8000

~8000

10000

50

0.18

0.75*3

5.0

1.5

2.54/1.5

DN40

DN50

DN50

PL3-10000

~10000

12000

50

0.18

0.75*3

6.0

1.5

2.54/1.5

DN40

DN50

DN50