Introduction
Filter press is an intermittent pressure filtration widely used for the solid-liquid separation.Filter plates are pressed by pressing devices and suspending liquid is pumped (saying scums discharged from DAF or Lamella clarifier etc ) into the filter chamber .Then particles and liquid are separated through filter cloth .
The equipment is simple in structure with excellent separating performance, and widely applied in coal washing, mining, alcohol, petroleum, textile and dyeing, metallurgy,pharmacy,food,paper and sewage treatment industries etc.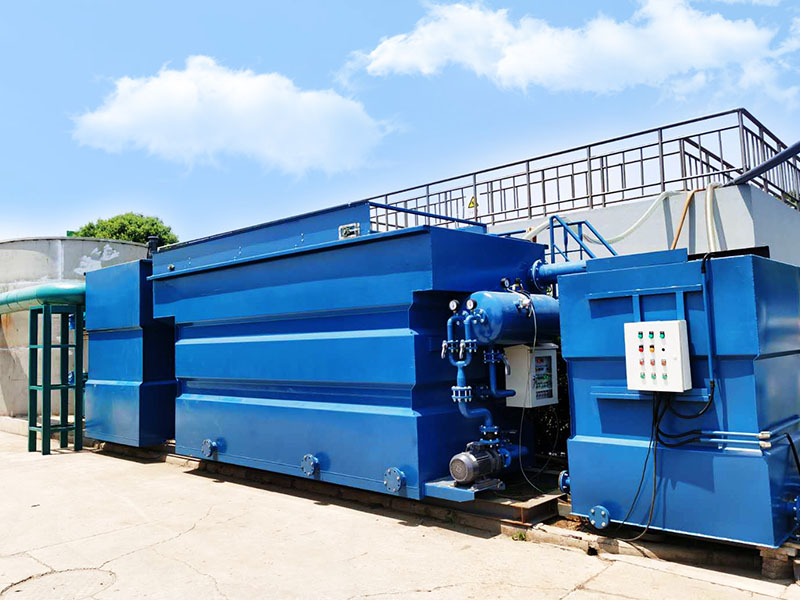 The hydraulic filter press use electrical-contact pressure meter to realize pressure keeping, so it's easy operation, stable performance, and suitable for medium size filter area because the sludge cakes are discharged manually.
So it's a very cost- effective solution for the small and medium size sludge quantity application which filtering area is not too big and doesn't have too many plates .
Model

Filter area
(m2)

Plate size
(mm)

Cake thicjness
(mm)

Filter
chambei volume
(L)

Plate NO.
(pcs)

Filtration pressure
(Mpa)

Motor Power
(Kw)

XMY4/450

4

500*500

30

60

9

≥0.6

2.2

XMY8/450

8

121

19

XMY12/450

12

182

29

XMY16/450

16

243

39

XMY15/630

15

700*700

226

18

≥0.6

2.2

XMY20/630

20

297

24

XMY40/630

40

595

49

XMY30/800

30

800*800

460

28

≥0.6

2.2

XMY50/800

50

749

47

XMY70/800

70

1056

67

XMY30/870

30

870*870

460

23

≥0.6

2.2

XMY50/870

50

748

38

XMY60/870

60

902

46

XMY80/870

80

1210

62

XMY50/1000

50

1000*1000

736

28

≥0.6

4.0

XMY70/1000

70

1011

40

XMY80/1000

80

1193

46

XMY120/1000

120

1777

69

XMY100/1250

100

1250*1250

1468

36

≥0.6

4.0

XMY140/1250

140

2063

51

XMY180/1250

180

2619

65

XMY220/1250

220

3214

80

XMY250/1250

250

3650

91

XMY200/1500

200

1500*1500

35

3498

49

≥0.6

11.0

XMY300/1500

300

5235

74

XMY400/1500

400

6985

99

XMY500/1500

500

8735

123